RhinoPro Protective Coatings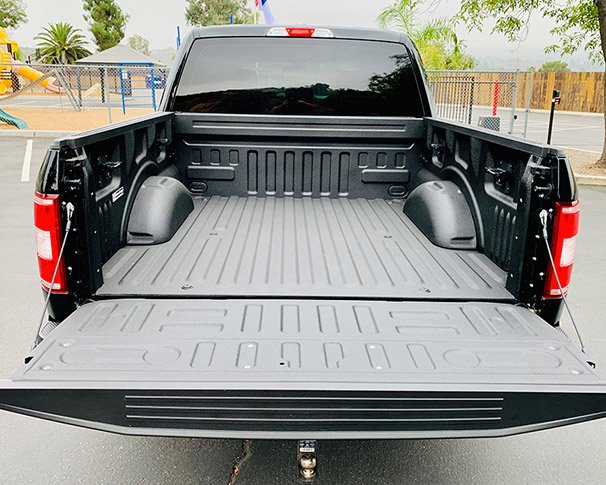 At Koehn's Body Shop, we know you rely heavily on your truck, that's why we only use the best. With RhinoPro Protective Linings you can rest assured that your investment is completely protected from damage, corrosion, wear, and impact. It also looks sleek and amazing! Each spray in bedliner application is tailored to your vehicle and we can customize colored bed liners to achieve the look you want while still preserving the contour and design features that you love about your truck bed.
Our technicians have gone through extensive training and use the utmost care and precision for every spray in bedliner application to deliver the highest quality protection your vehicle deserves.
Make Your Vehicles Last With RhinoPro Coatings
We can also treat rocker panels, bumpers, floorboards and more. It starts with preparing the surface diligently before applying the best spray in bedliner that suits your needs to ensure the highest quality, longest lasting and best-looking liner possible. An investment that will prevent damage to your vehicle and add a watertight, non-slip surface.
Give Your Vehicle Complete Protection
TuffCoat™
Colors
SolarMax®
Rhino Shine™
TuffCoat™ Color
Solarmax® Color
Visit Koehn's Body Shop in McPherson, KS to obtain a free estimate. Give us a call at (620) 245-0904 to make an appointment. We serve McPherson and the surrounding areas.
Don't forget to ask about our lifetime warranty.